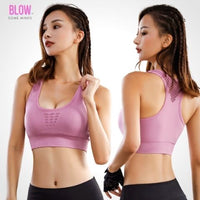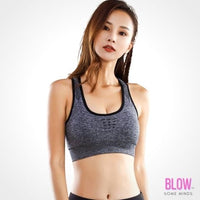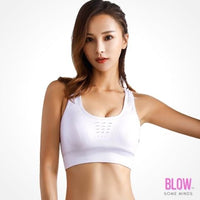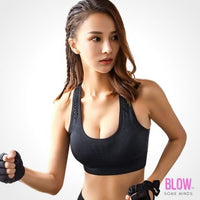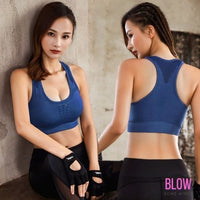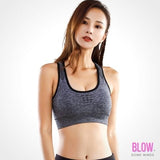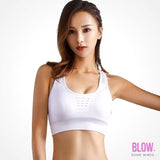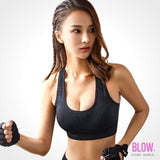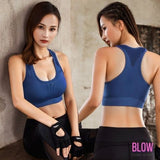 Pole dance bra - Power by Blow ™
24,90 €

Unit price

Save 3,00 €
A bra that will offer you light comfort and style for your pole dance!
Add to this a sporty, explosive cut and style and you have the perfect top...
This top is what your pole dance outfit is missing!
This top isn't called POWER for nothing... There's a meaning behind it.

In pole dancing you often have to draw on your physical and mental resources to surpass yourself, have self-confidence and evolve with art and performance in pole fitness.
It is in difficult times that you need to tap into yourself to find this feminine POWER that is in you!
This top is here to remind you that you have that power and all you need to do is use it...
This top is designed for pole dancing , its sporty and explosive style will give your dancing a new dimension!
Features :
Unique size

 

: S, M, L and XL
Colors

 

: White, blue, pink, gray and black
Matter

 

: Nylon
Cut

 

: Slim stretch
Interview

 

: Machine washable at 40 degrees


An easy top to pair with your pole dance outfit!
This bra is very easy to wear and match, its sporty style and its elasticity will provide ideal support and comfort!
It's a versatile garment, no need to have 5 different tops . Surprise yourself wearing this top:
In pole dancing class
In pole dance training
In pole dancing show
and pole dance photoshoot
So are you ready to wear this top?
All you have to do is choose the color you prefer.

100% comfort on your
 

pole dance bar!


As we explained, it is pole dance clothing perfect for pole fitness. Especially on your pole dance bar, you will be able to practice and perform your most perilous figures while having a comfortable top!

Its elasticity will allow you to easily perform and sequence your choreography, on the bar, on the floor or on a chair and to perform very easily your movements.



Our opinion on this Top Pole dance Power - BLOW ™

For us it's a great piece to have for your training, moreover it will be useful for any type of dance and we must admit that sometimes we used it for our Sunday jogs...
We really like the white model for its elegance and the mottled gray for its beautiful color!

It is therefore given the score of 5/5 ⭐
These items are often ordered by our dancers