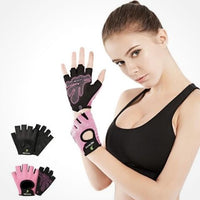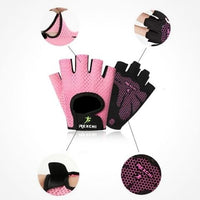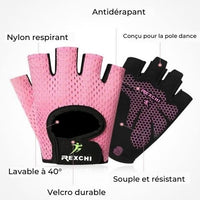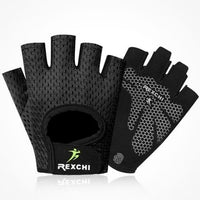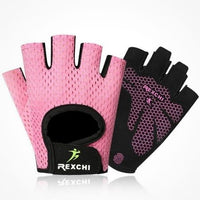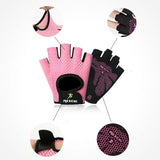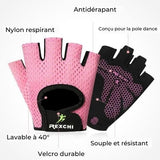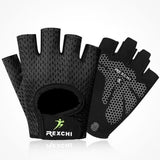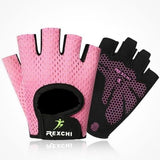 Pole dance gloves - REXCHI ™
15,90 €

Unit price

Save 6,00 €
These non-slip pole dance gloves will follow you in your pole dance training and also your lessons, they are perfect for exercising and performing your tricks while remaining trendy!

Much more than a pole dance accessory!
Beyond being very useful for training, it is an accessory that will bring you great things during your pole dance sessions:
Comfort

 

: Its Nylon microfiber material will give you the necessary ease for very basic and complex movements.


Performance

 

: These gloves offer grip and a non-slip fit. The tech-pole silicone present on the outer side of the glove allows a good hold during your tricks!
Protection

 

: Nothing is more annoying than blisters or horns that form and damage your pretty hands, to keep your little ones safe, these gloves will be superb protection!
Wonders on your pole dance bar!

They will mainly be worn during your home and ongoing training!
These gloves also allow you to warm up your muscles and joints saving you from injury
It is a pole dance accessory perfect for all of your practice

If you have a session of work on the floor or on a chair , you can still keep them on all the session!

Non-slip gloves for pole dancing

Although nothing will replace a well-cleaned pole dance bar and a skin impregnated with talc , it must be admitted that these gloves allow you to be sure on the bar.
They offer a grip natural that you won't have otherwise. This thanks to its reinforced silicone which offers flexibility but also grip.
This will prevent you from slipping too easily on the bar, sometimes causing nasty injuries or big frights .
Even if we have a little warrior side, we are not crazy!
Features :
Size: S, M, L and XL
Color: Black, Pink
Material: Nylon Microfiber and Polyester tech-pole
Care: Machine wash at 40 degrees, avoid tumble dryer
Size :
To calculate your glove size and therefore your hand size, you need to know the circumference of your hand.
To do this it's very simple, take a ribbon and wrap it at the base of your fingers passing in front and under your hands as below
This allows you to know the size to order from us!
S: between 17 and 19 cm
M between 20 and 21 cm
L between 22 and 23 cm
XL between 23 and 24 cm
Our opinion on these Pole dance gloves - REXCHI ™

Once again REXCHI ™ pleases us enormously with quality pole dance grip gloves and especially with incredible comfort !
We are very happy to use it, especially for those of us with sensitive skin!
It is therefore given the score of 5/5 ⭐
These items are often ordered by our dancers