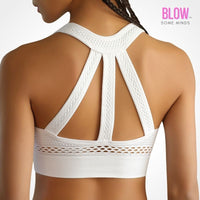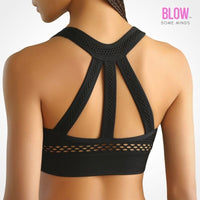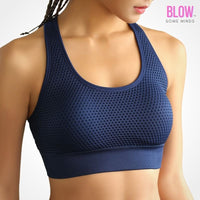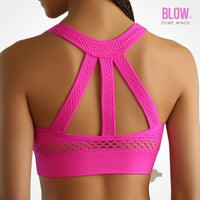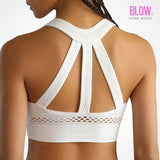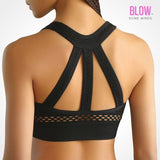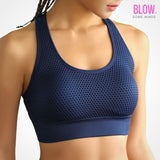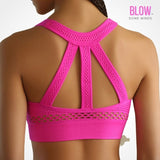 Pole Dance Bra - Symmetry by BLOW™
26,90 €

Unit price

Save 3,00 €
A bra that will offer you light comfort and style for your pole dance!
Add to this a sporty, explosive cut and style and you have the perfect top...
An easy top to pair with your pole dance outfit!
This brassiere is very easy to wear and tune, its sporty style and its elasticity will offer a maintenance and one ideal comfort !
It is a versatile garment, no need to have 5 different tops . Surprise yourself wearing this top:
In pole dancing class
In pole dance training
In pole dancing show
and pole dance photoshoot
So are you ready to wear this top?
All you have to do is choose the color you prefer.
A little top to have for your favorite pole dance outfit!
This bra is perfect for practicing your pole dance , its sporty style and its original back corresponds to what you want from a good basic.
Let's take a few seconds and imagine yourself in this top?

It's good ? So there is only imagine what to pair it with!
The unique style offered by the BLOW ™ brand allows you to have in your wardrobe an intense and simple top at the same time !
Features :
Colors

 

: Black, white, blue and pink
Sizes : S, M, L
Matter

 

: Technical and breathable nylon
Maintenance

 

: Total with soft underwire for sports
Cut

 

:Fit
Interview

 

: Machine washable at 40 degrees
Our opinion on this pole dance bra SYMÉ
TRIE

BY BLOW ™


Honestly, we're all looking for bras that can hold up long, that hug our body well and leave us free to move, here it is!

So if you like have a comfortable bra with an explosive style , this is the top for you!
It is therefore given the score of 5/5 ⭐
These items are often ordered by our dancers