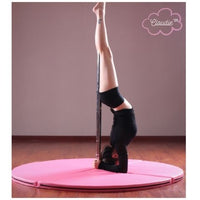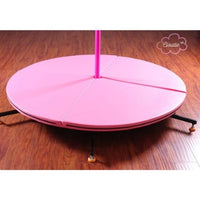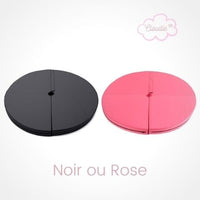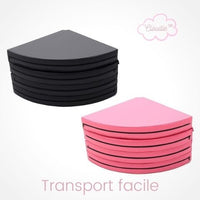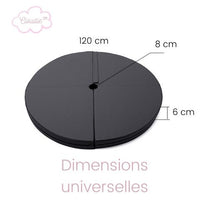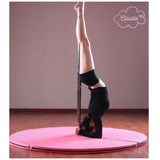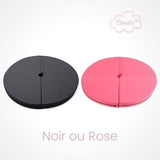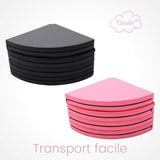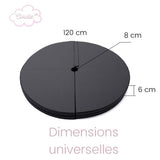 Pole dance mat - Crash Mat Cloudie™
157,90 €

Unit price

Save 37,10 €
Discover this anti-fall mat to reduce apprehension during your training and avoid painful impacts during inevitable falls.
Fall arrest mat 5cm Pole dance
It is normal to be apprehensive about falling violently when practicing pole dancing .
Whether it's static where you find yourself upside down with very little grip on the pole dance bar ,
Or whether it's spinning or caught in the momentum you can find yourself losing control a little...
Catastrophe we find ourselves head on the ground with this feeling half shame and half pain.
Yet it's almost part of learning, " pain is formative " yes but no !
This mat will save you from pain and above all from trauma that will only feed your fear .
Safe pole dancing training
Feel fully liberated and safe during your pole dancing sessions !
Get rid of the fear of a violent fall during your learning.
The mat is reinforced with 6 cm of condensed cotton to absorb the fall with softness and balance.
How to install it on your pole dance bar?
Nothing is easier than installing Pole dance mat - Cloudie™, you just have to install it around your removable pole dance bar .

No need to disassemble your pole dance bar, as you can see in the photo below the mat has a round space corresponding to the universal diameter of pole dance bars.
All you have to do is position the mat around your bar .
Note also that it is very easy to fold and transport it, moreover it is very light which is practical!
Features :

Dimensions : 120 cm in diameter - Central round of 8 cm
Thickness : 6cm
Outer material : Faux leather for good grip and durability
Inner material : Condensed cotton
Maintenance : Simple cleaning directly on the cover
Colors : Black or Pink
Our opinion on the Pole dance mat - Cloudie™
If you fear falls or if you have already suffered enough, this is really a very good solution to reassure you and get rid of the fear of an accident .
Nothing worse than stopping your progress out of fear!
As this mat is very useful to us, we give it a rating of 4/5 ⭐
These items are often ordered by our dancers