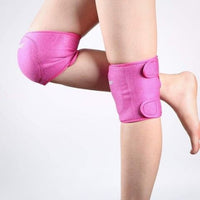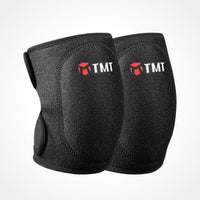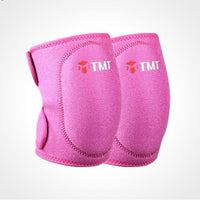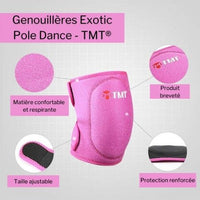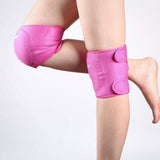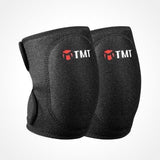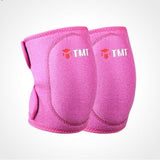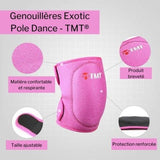 Exotic Pole Dance Knee Pads - TMT®
24,90 €

Unit price

Save 10,00 €
If you don't have fall arrest mat knee pad for your dance is a great solution.


An adjustable knee brace

behind

the knee

!

Nothing worse than suffer the pain related to falls from your pole dance bar or long sessions of floor work.


Wearing knee pads means knowing that falls and friction on the ground are part of learning and pole dancing!

Moreover, even in dance it often happens to use this type of protective equipment during training.

Even if it is that knee pads appear on competitions or in pole dance shoots, and for good reason we reserve this protection for pole dance training.

You will repeat 5, 10 even 100 times a transition on the ground so even if you are a warrior, it is possible that your body will still tell you to be careful!

This knee brace will avoid pain called and especially trauma who will only delay your progress .



A ligament and patellar knee brace
Whether you are a beginner or an athlete, you should know that the knee is a fragile joint !

If we want to keep our freedom, our mobility and our flexibility for many years, we must take care of it now.
This knee brace provides support for your joint and muscles, which makes it easier to go to the emergency room :
Internal and external lateral ligament tears
Irreversible damage to your menisci
Premature signs

 

osteoarthritis
Dislocations

 

patella
This knee brace is an ally for your health and the maintenance of your joint over time.
Improve your pole dance!
Nothing worse than starting pole dancing, loving it fully and feeling that our body is stopping us!
Beyond the decrease pain and maintenance of your joint, a knee brace is also perfect to boost your pole dance training!
You can repeat a movement several times of transition focusing only on the execution and not on the friction or the pain that it brings!
Icing on the cake, you can train without limits !
No need to let a knee deflate for several days, weeks because we had a bad fall.
Features :
Sizes : Unique and adjustable from XS to XL
Model : Unisex
Materials:

 

Cotton, polyester and velcro
Interview

 

: Simple cleaning directly in the machine at 30 degrees
Colors

 

: Black or Pink
For the size please choose the usual size for your other textiles, if your knee is stronger, please take a size above.

Our opinion on the Exotic Pole Dance Shiwei knee pads - TMT®

This knee pad is very practical because it is directly adjustable and adjustable . It provides good support and if your knee becomes muscular or loses weight, you can always use it, it's an economical and durable choice.
So we give it a 4.5/5 ⭐
These items are often ordered by our dancers