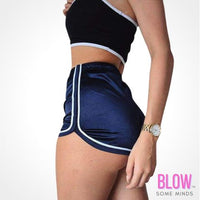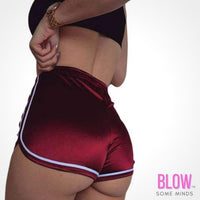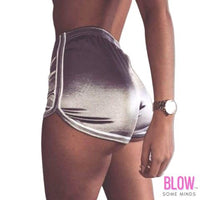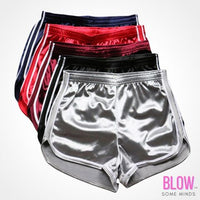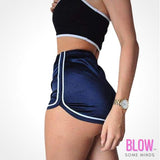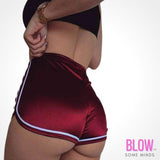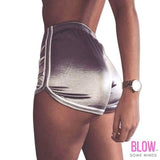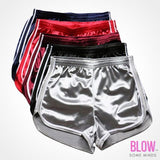 Slim Fit pole dance shorts - BLOW ™
26,90 €

Unit price

Save 3,00 €
Simply beautiful shorts ! It is a subtle mix between retro sports shorts and a very modern cut highlighting your shapes.
These BLOW ™ Shorts will enhance your pole dance outfit!
Wait a few minutes and we'll explain why these shorts are amazing...
Its colors are explosive and will not leave anyone indifferent!

It is important to note that these shorts are designed for fitness dance and the pole dancing , his style dynamic and retro offers an extra touch of sensuality and freedom to your dance.
Imagine a few seconds, with a very simple top, 15cm heels and those blue, silver or red shorts?
Features :
Sizes : S, M, L and XL
Colors

 

: Blue, Silver and Red
Matter

 

: Stretch fabric
Cut

 

: Slim Fit
Support : elastic at the waist
Interview

 

: Machine washable at 30 degrees
Shorts to pair with your favorite pole dance outfit!
These shorts will be very easy to wear, note that their cut allows you to have a slimming effect and push up of the buttocks at the same time.
This will give your practice of pole dancing an explosiveness and a sensuality without comparison.
It is moreover a clothing that you can wear when:
of a choreography
a pole dance class
of a training
of a photo shoot
So are you ready to adopt these shorts?
All you have to do is choose the color you want.

Perfect on
the

pole dance bar!


Here you have a pole dance garment perfect for having fun on your bar. This shorts will fit your body perfectly, leaving you free to move.

Whether you are at ground or on chair, its stretch fabric will allow you to work and perform your movements and sequences freely.

It's a must have to have in your pole dance wardrobe, we can tell you that it could become your favorite pole dance shorts.. 
Our opinion on these Slim Fit pole dance shorts - BLOW ™

If you like shorts and clothes that leave no one indifferent, it is without hesitation this type of shorts for you.

You just have to choose the color now, we have a preference for blue!

We use these shorts for lessons, training and also for some photo shoots.
It is therefore given the score of 4.5/5 ⭐
These items are often ordered by our dancers