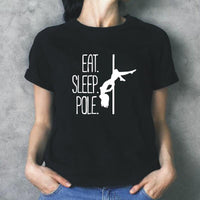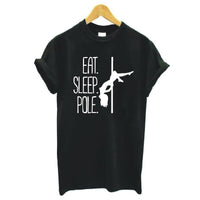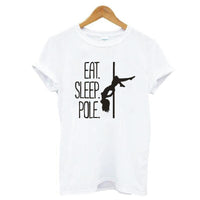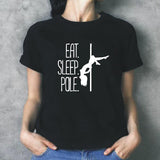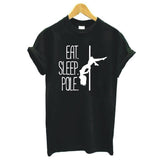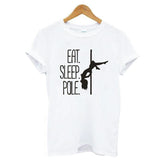 Pole Dance T-Shirt - Pole Spirit
26,90 €

Unit price

Save 3,00 €
Embody the Pole Dance spirit with the Pole Spirit T-shirt!
You may already know the Pole dance spirit? No !
Go to remedial classes before putting on the T-Shirt, it's mandatory.
In a few words, pole dancing is not just a sport, or a trend , it's above all a state of mind .
We don't all (or all) do pole dancing and that's why we are part of this community that is growing day by day.
There are those who jog on Sundays but we... it's Pole Dance!
A community inhabited by the pole dance spirit namely;
femininity,
The well-being,
the sensuality,
health,
self acceptance
mutual aid
If you approach this T-Shirt it is because you embody the Pole Dance spirit with pleasure.
The funniest thing will be when you come across a person in the street with this same t-shirt exchanging a knowing look !
When can you wear it?
This pole dance outfit is perfect for your training at home or during your pole dance lessons !
You can wear it normally or you can tie it like a crop top to add a loose, harmonious and sensual effect to your movements. Guaranteed effect!
It's also a great T-Shirt for everyday life, moreover we often see Yoga fans wearing clothes related to their practice, so why not us?
Finally, if you have decided to put on this T-Shirt after a long morning, you start your day with the Pole Dance spirit and that... We love it!
Features :
Learn more about this T-Shirt:
Material : 100% Cotton to let your body breathe
Cut : New Regular to allow you to keep the amplitude
Fabric : Broadcloth type perfect for sports
Pattern : Durable Print
Machine wash : Yes up to 40 degrees if you want to keep it for a long time
Our opinion on the Pole Spirit Tee-Shirt
This T-Shirt is much more than an object , it's a way to proudly wear the Pole Dance spirit. So without hesitation we added it to our wardrobe , some for pole dancing, others for everyday life!
We want to give it 6/5⭐ as a rating but it doesn't exist...
But we're going to do it anyway, because maybe there's a little rebellious side to the pole dance spirit!
These items are often ordered by our dancers