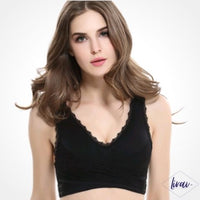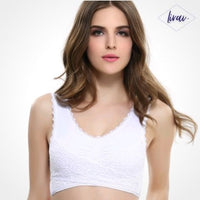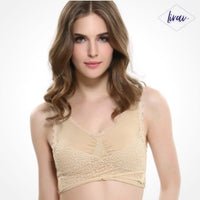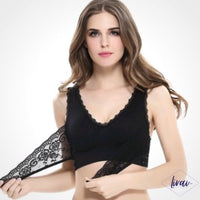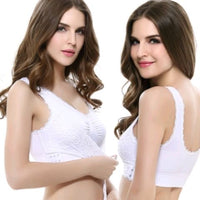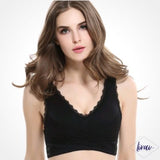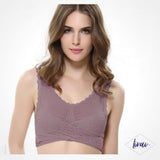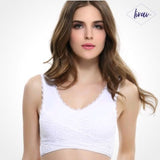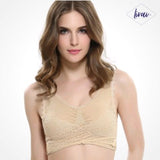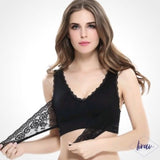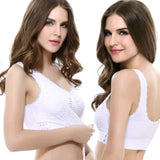 Top Double game - LIRAÏ ™
25,99 €

Unit price

Save 3,91 €
You may know it, but we love outfits that are both elegant and sporty...
This double set braiser will surprise you!

A bra to have for your number one pole dance outfit!
This bra is perfect for practicing pole dancing , its sporty style and its touch of lace pattern offers an extra touch of femininity and of elegance to your practice.
Let's take a few seconds and imagine yourself in this top?

It's good ? So there is only imagine what to pair it with!
The unique style offered by the LIRAÏ ™ brand allows you to have a top in your wardrobe original and simple at the same time !
A sporty and elegant pole dance top!
To start, a touch of elegance that one can imagine just by looking at the lace.
A sporty touch thanks to the cut and the support offered by a double fastener offers reinforced support .
Of the simple and solid colors to stay sober!
Finally, the Nylon material lets your body breathe!
This top is really a nice find and a pole dance garment to have!
Features :
Color

 

: Black, white, beige and purple
Matter

 

: Nylon without wire reinforcement
Maintenance

 

: Total
Cut

 

: Simple and adjustable
Interview

 

: Machine washable at 30 degrees
Size guide :
Ideal on the pole dance bar!

This top can be adapted to your pole dance outfit favorite and this in many opportunities...
You can wear this top for:
A pole dancing lesson
A home workout
A pole dance show
A photo shoot
It will be suitable for both floor work and bar work, It will remain comfortable and elegant at all times!
Our opinion on this Top Double game - LIRAÏ ™

In our pole dance shop we sometimes have very visual models and others more discreet/
So if you like having class with simplicity , this is the top for you!
It is therefore given the score of 4/5 ⭐
These items are often ordered by our dancers