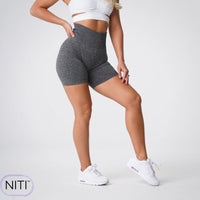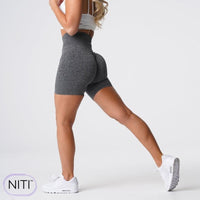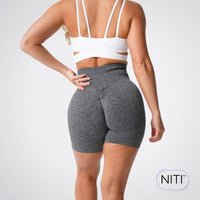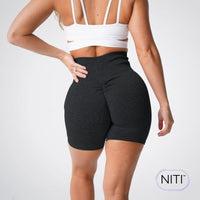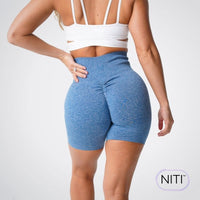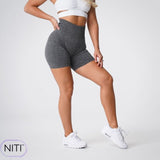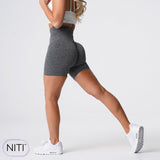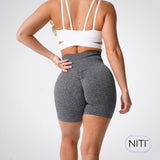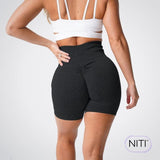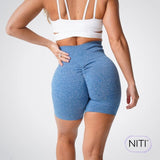 Pole Dance High Waisted Stretch Shorts - NITI™
An ideal pole dance short!
These pole dance shorts will allow you to practice your pole dance with comfort lightness and without complexes !

It is perfect for home workouts and outdoor pole dancing lessons.
It will quickly become a staple in your wardrobe!
A pole dance outfit: Trendy and feminine
It is not for nothing that for several years the high waist is making a big comeback.
Far from the low-rise shorts that sometimes highlight our bodies too much, the high waist offers elegance and harmony . These are qualities that are found in every dance.
Add a pretty color like blue for its femininity Or black to add more mystery and you have the perfect cocktail to complete your pole dance outfit
The perfect garment for pole dancing
This shorts is thought for the pole dancing and its various practices, whether you are on the ground, static or spinning, it will adapt to your movements and their intensity.
It has a zipper on the side. This allows you to ensure that it will stay in place while accompanying your movements with harmony .
The material is naturally absorbent to accompany you during your long sessions.
The fabric is Stretch to ensure a great freedom of movement
Features
Tall

S, M and L
Blue, Black, Gray
tight
Washed machine maintenance with shape and color retention
Zipper
Absorbent and stretch material


Our opinion on these High Waisted Shorts
It's a must have for your pole dancing wardrobe!
This Shorts is trend , comfortable And perfect . We will tend to choose light blue for its more atypical color, ideal for a classic model such as the High Waist Shorts - NITI™
WE GIVEN IT THE RATING OF 5/5 ⭐
These items are often ordered by our dancers