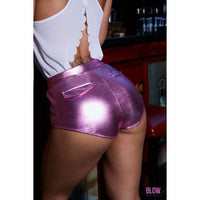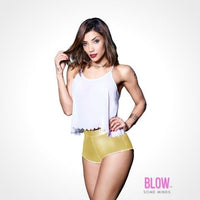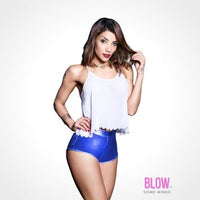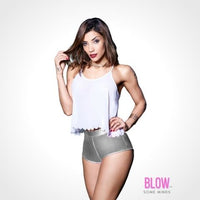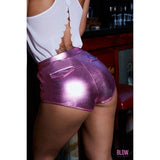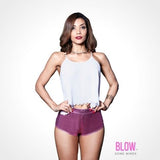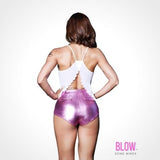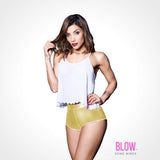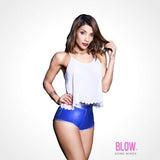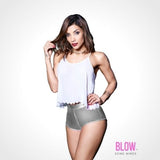 Fit pole dance shorts - BLOW ™
26,90 €

Unit price

Save 3,00 €
You just found the short pole dancing which is both inexpensive and sensual, and yet ... it hides many other surprises!
Enhance your favorite pole dance outfit!
Yes, disco and the 70s have carved this flashy side of clothes into the style!

Colors with peps and reflective fabrics , yes yes we are good in this style!
Beyond its retro side, the cut is modern and very fit , we are far from the loose shorts of the time.
The BLOW ™ brand therefore offers us a magnificent mix of trends between 1970 and 2020.
Imagine yourself with shorts in your pole dance classes, it does matter, doesn't it?
Features :
Sizes : S, M and L
Colors

 

: Purple, blue, silver and gold
Matter

 

: Stretch-polyester
Maintenance

 

: Elastic waist
Cut

 

:Skin
Interview

 

: Washing machine at 40 degrees


The perfect garment for pole dancing!
It is a pole dance outfit perfect for your entire practice.
She will fit perfectly your movements, its elasticity will offer total freedom during your movements and your different sequences.
Also note that the material remains breathable , one might think that this type of fabric is uncomfortable but on the contrary, it is pleasant to wear , even after a trying pole dance class!
Do you already have a preference for the color of the shorts?

Have fun on your
 

pole dance bar!


Whether it's during your work on the floor or on a chair , these shorts will continue to hug your curves to perfection!

During your passage on the bar, you will be able to be in spinning or static without worrying about your hold. Thanks to the fit cut and the elastic present on the waist and on the thighs!
Our opinion on these Fit pole dance shorts - BLOW ™

These are shorts that will give you a buttocks worthy of a Photoshopped Instagrammer!
Thank you for the cut of the shorts and their mid-modern, mid-70s style. We particularly recommend them for pole dance lessons and shows.
It is therefore given the score of 4.5/5 ⭐
These items are often ordered by our dancers