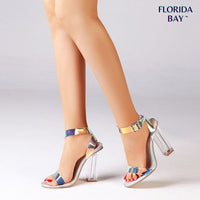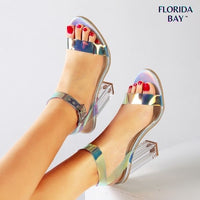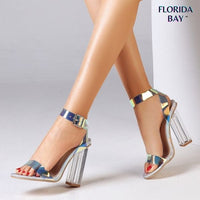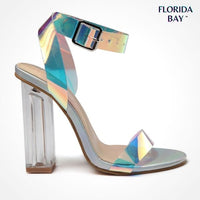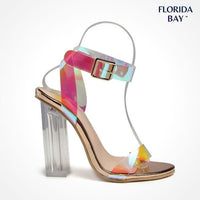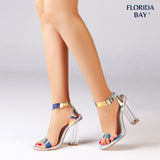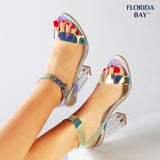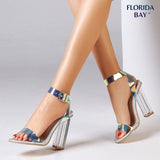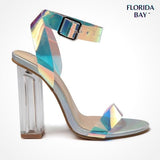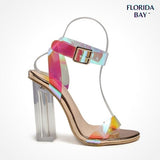 11cm Pole Dance Heeled Sandals - Florida Bay™
78,90 €

Unit price

Save 10,10 €
The retro side of the 80s has really come back in force for some time, so we thought you needed a pair in your dress grade and in our pole dance shop ...
If there is one trendy shoe for pole dancing to have...
For the price of one shoe we offer you the second!
"Practical? You haven't thought of that, I'm sure! Kidding aside..."
These heeled pole dance sandals are offered by the Florida Bay™ brand.
A young brand with a heart that swings between France and the USA. They are simply perfect to have fun on the pole dance bar .
A little zoom on this pole dance shoe
A retro sandal has a double advantage, the first is simply that it is a shoe that is in trend, it is unique and allows you to give your dance an additional stylistic touch .
The second advantage is that it has an adjustable ankle strap , ensuring good support at the ankle and also at the level of the shoe in general.
What is important when we are on our pole dance bar.
11cm heels , that's what we recommend you if you are new to pole dancing, first 11 cm and then why not 15 cm?
A minimum platform height , which will provide support for your dance, for your transitions and for your different movements. 
A pair to have and match with other pole dance outfits
You have two shades for these shoes, then you can opt for:
Bluish for its chameleon side
Red for its sensual side
Features :
Style

 

: S

andal with open heel

Materials

 

: Plastic and recycled polyester
Tray : 1.5 cm of support
Heel

 

: 11cm
skate

 

: non-slip
Flange

 

: adjustable ankle buckle
Sizes

 

: 35 to 40
Our opinion on the 11 cm pole dance heeled sandals - Florida Bay™
If you are not comfortable on heels but want to pole dance like the others, it's time to put on these shoes !
We really like the blue or red reflection effect which will give an additional colorful effect to your dance, ideal for future Instagram shoots!
WE GIVEN IT THE RATING OF 4.5/5 ⭐
These items are often ordered by our dancers