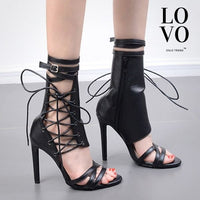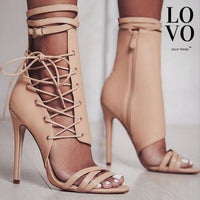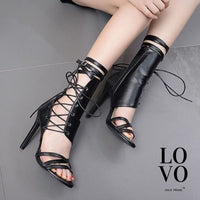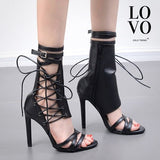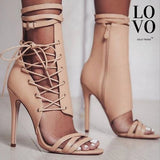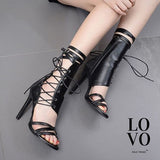 Spartan pole dance shoe 12 cm - LOVO™
86,90 €

Unit price

Save 10,10 €
You just found the pole shoe dancing which is both elegant and sensual, icing on the cake, heels are perfect for beginners!
The ideal pole dance shoe to begin with sensuality!
If you like to feel feminine and sensual, know that you are exactly where you need to be!
This pair of shoes created by LOVO - Oslo Trend ™ is perfect to start dancing with heels, because yes it is not necessarily the simplest thing.
With some 12 cm stiletto heels and a gorgeous homage to Spartan style, you're going to be maxed out your beauty .
Don't forget it's not just a shoe... it's an essential accessory for your pole dance !
It will be useful for you :
Pole dancing classes
Home pole dance training
a photo session on your bar

more private moments..
Does this
pole dance shoe have other advantages?
And if we take the time to look at these shoes, like in a real pole dance shop?
The first thing that jumps out at you is her spartan style enhanced by heels.
Beyond that you know, the stiletto heel, the laces and the leather is also the balance between elegance and sensuality. These are two important things in our universe.
Of the 12 cm heels , it's quite small if you're not used to dancing with heels.
If you are a regular, on the contrary, it may be time to think bigger and aim for 15 cm heels?
The second visible thing is the tie, observe that there is a triple tie with a strap, laces and a zipper, it is very important because it allows to keep your shoes even if you are on fire on your pole dance bar.
Shoes to complete your favorite pole dance outfit!

These shoes are ideal to go with your favorite pole dance clothes , it's the advantage of having a style that goes through the ages!
Features :
Style

 

: Gladiator with heel
Matter

 

: Faux leather
Platform

 

: 1cm
Heel

 

: 12cm
Skate

 

: non-slip
Flange

 

: Ankle
Other : Inside zipper
Sizes

 

: 35 to 42
Our opinion on the red pole dance heels 16 cm - Rave Dance ™
Why do we like these shoes?
For the Spartan side, for us it's sexy , warlike and they hold up well when dancing.
Believe me, you won't find them everywhere in pole dancing class. It's perfect to stand out a bit!
WE GIVEN IT THE RATING OF 4.5/5 ⭐
These items are often ordered by our dancers