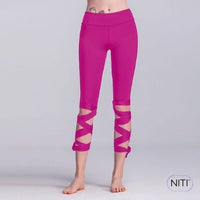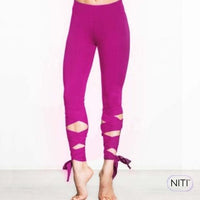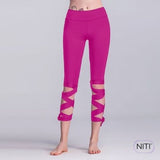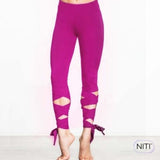 Pink pole dance leggings - NITI™
30,90 €

Unit price

Save 4,00 €
These leggings will bring a touch of pep and glamor during your pole dancing sessions, whether in outdoor classes or during your training sessions at home!

The word for this pole dance outfit: Girly!
We explain below why for us these leggings will make your girlfriends jealous !

For starters, these leggings are designed for pole dancing , its braided style allows you to bring femininity And elegance to your dance.
So it's much more than just a Sunday legging..
It can also be used in your other activities such as yoga, walking etc. even if pole dancing is a priority!
" No, we are not possessive... at all! "
On the ground as on the pole dance bar!

It is pole dance clothing perfect for all of your sessions.
Whether you are on your bar in static or spining it will extend and fit perfectly your movements.
If you go to the ground, its natural elasticity will allow you to work and perform easily your sequences .
If you're going to have breakfast with them because you like these leggings, it's a safe bet that you'll keep it classy.
The pink color for its side...
"You have it on the tip of your tongue? What, you have already found it!"
Glamorous necessarily but also super powerful. Besides, this mixture will really draw attention to you and not to girlfriends in gray or black.
So no, we're not just going to awaken the glamor that's in you, we're above all going to awaken the gaze of others from the moment you arrive to the moment you let go of your pole dance bar !
So are you ready to put on these leggings?
Features :
Size: XS, S, M and L
Pink color
Material: Breathable stretch polyester
Fit: Slim Fit
Care: Machine wash at 40 degrees


Size guide :
Our opinion on these Pink pole dance leggings - NITI™

Pink is glamorous and pole dancing too, so obviously it works very well as a combination!

In addition to that, we particularly like the cut and the elegance of the braiding.
It is therefore given the score of 4.5/5 ⭐
These items are often ordered by our dancers