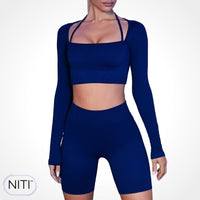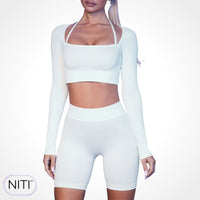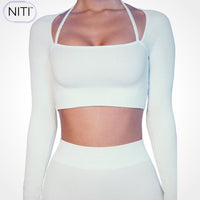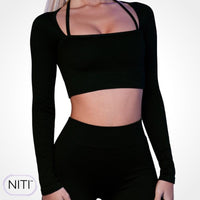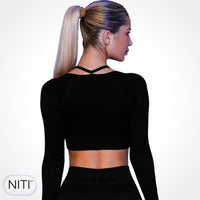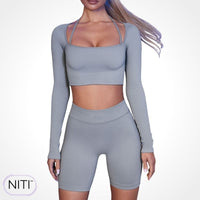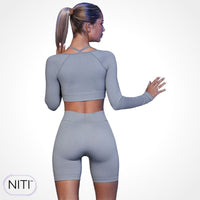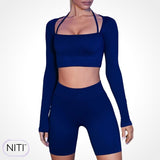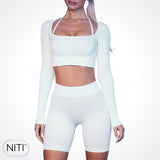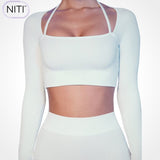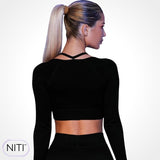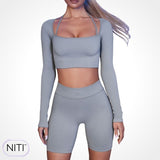 Pole Dance Outfit Set - NITI™
44,90 €

Unit price

Save 5,00 €
Pole dance top and shorts
This NITI™ set consists of a shorts and a top designed to practice pole dancing.
With his cut and his features elegant , mysterious And aesthetic this set will enhance your silhouette and your dance at all times!
Pole dance outfit: versatile
This outfit is perfect because it can be integrated very easily into your practice of pole dancing .
Whether it be during your training , the materials used are absorbent and will allow you to perform your feats without sweating profusely..
During your pole dance lessons , this sober elegant outfit will certainly make your friends a little jealous "How does she look so beautiful in such a simple outfit"
For private moments , this set also works, thanks to the lace pattern going from the back to the bust, you will flirt dangerously with sensuality!
Features

Set: Shorts and Top
Sizes: S, M and L
Colors: Blue, White, Black, Gray
Materials: Polyester

Machine wash maintenance with good shape and color retention
Absorbent and stretchy fabric for pole dancing
The perfect set for practicing on your pole dance bar!
These pole dance shorts and top are also made for your ease and freedom of movement on the bar, whether static or in rotational movements.
Our opinion on the outfit set for Pole Dance - NITI™

A really well thought out set!
Beyond the subtle blend sobriety And sensuality , we love the side versatile of this outfit.
Useful for training, lessons and pole dance shows.
WE GIVEN IT THE RATING OF 5/5 ⭐
These items are often ordered by our dancers