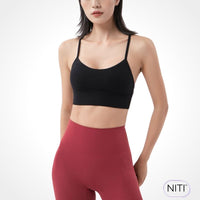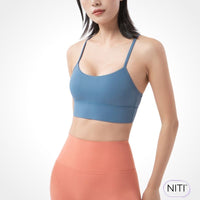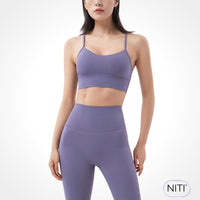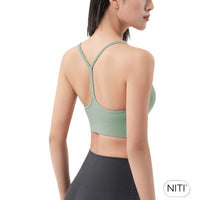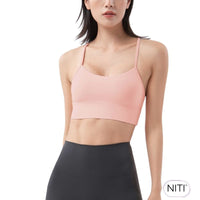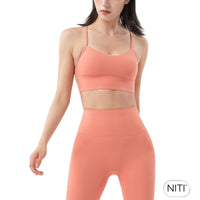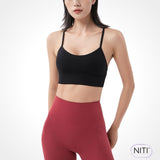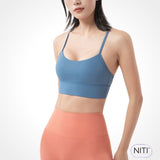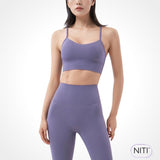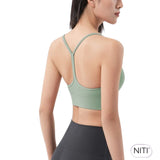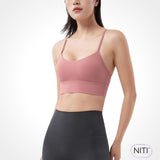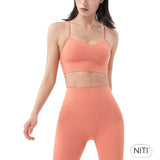 Pole dance crop top - NITI ™
Between elegance and sport ... No I'm not talking about pole dancing, I'm talking about this crop top proposed by NITI ™

What your pole dance outfit is missing!
Always have a crop top for pole dancing, the rules are the rules..

There are few tops capable of bringing a wow effect just at first glance.
If you look at this top which may seem simple you will quickly notice that it brings much more than just a top !
Note that this top is perfect for your training pole dancing , sound sober and elegant style offers an additional touch of femininity and softness to your dance.
If you take a few minutes to imagine yourself with this top?
A pole dance garment that brings comfort and elegance!
A top that will give you a perfect style !
A subtle blend of sobriety and sensuality that one can easily imagine in dance, moreover the back brings a very feminine touch , important for our sport .
The NITI ™ brand and its quality is well established, in terms of colors you can choose black or even a more unique touch of blue or red.
This top will bring the touch that makes the difference during your pole dance movements
And we're not talking about the high waist and the laces either...
Features :
Sizes : S, M and L
Colors

 

: Black, red and sky blue gold
Matter

 

: Durable nylon and sporty spandex
Maintenance

 

: Soft elastic without reinforcement
Cut

 

:Fit
Interview

 

: Machine washable at 40 degrees


A pole dance top for your movements on the pole dance bar!

Here you have a crop top for your pole dance outfit perfect for your pole dance lessons and training
No need to change several times, you can wear this top for:
Your home pole dance training
Your pole dancing lessons
Why not your shoots
And even for a pole dance show
Whether on the ground or on a bar, the comfort and femininity will be there
Our opinion on this Pole dance crop top - NITI ™

Not only is this basic of good quality, but the cut is really perfect for pole dancing!
For several reasons, already because the chest support is good, it is comfortable, breathable and the back is very elegant!
We can only invite you to try it..
It is therefore given the score of 5/5 ⭐
These items are often ordered by our dancers