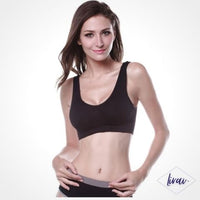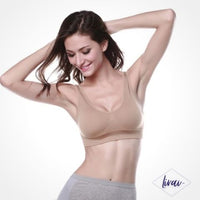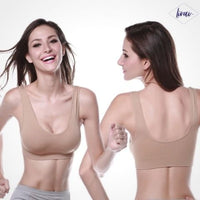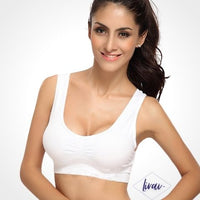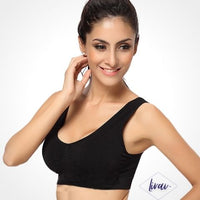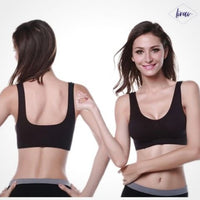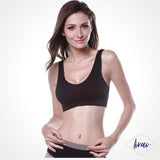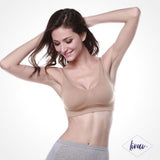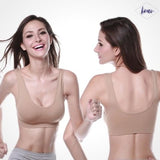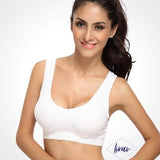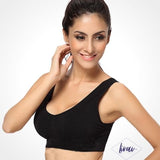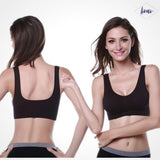 Crop Top Pole Dance - LIRAÏ ™
24,90 €

Unit price

Save 3,00 €
A top for pole dancing with a style that is both simple and feminine !
Get ready to be the most beautiful in your aerial choreography!
The perfect bra for your pole dance outfit!
Because here we are rather big fans of the little LIRAÏ tops!

A feminine cut, sober colors and a breathable material , yes yes we are on top of the top!
"We dared to (re)make this joke...top to top...A thousand apologies"
beyond its nice cut , the material is ideal for sports , because it is absorbent, breathable and soft.
The LIRAÏ ™ brand often offers clothes that hold up well in the wash, whether the color or the shape this evening!
Imagine with this little top in your pole dance classes, then in Queen mode or not?
Features :
Sizes : From XS (36) to XL (44)
Colors

 

: Black, White or Beige
Matter

 

: Sporty and breathable 90% nylon and 10% cotton for freshness
Maintenance

 

: Designed for sports and pole dance figures, your chest will stay in place!
Interview

 

: Machine washable at 40 degrees
A pole dance garment that you must have!
It is an ideal pole dance outfit for all of your pole dance practice.
During pole dance training , the materials used are breathable and will allow you to carry out your sessions without sweating profusely!
During your pole dancing lessons , this simple and feminine outfit will certainly give you maximum confidence in your routines.
A shoot or a pole dance show ? Perfect, that will do it too!


This top is created for your tricks on the pole dance bar!
Loss of your movements on the bar, this top allows you to no longer worry about your style and support, everything will stay in place ... Thanks to its pretty cut !
Feel free to chain your work on the floor and your movements on the bar with energy and pep, this top will be there to magnify your choreographies!
Our opinion on this pole dance bra - LIRAÏ ™
Between simplicity, femininity, choice in sober colors and material of clothing for sport....

It is true that this top has many advantages, another advantage, it is a garment that can go through laundry cycles, it is super durable!
It is therefore given the score of 5/5 ⭐
These items are often ordered by our dancers