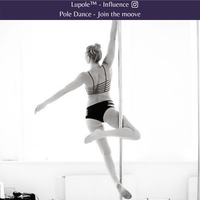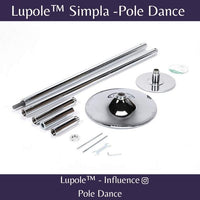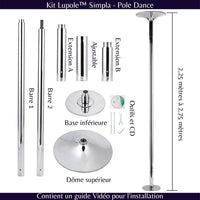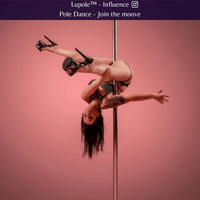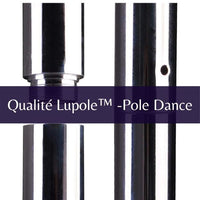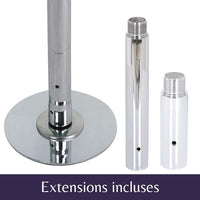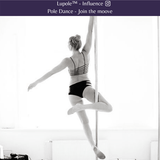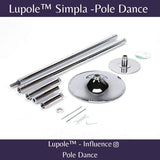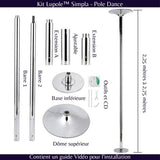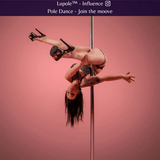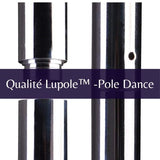 Lupole ™ Simpla - Pole dance bar
A pole dance bar for your training!
The Lupole ™ Simpla pole dance bar is perfect if you are looking for a low price , good quality pole to practice your pole dance from home .
Why choose it?
Among the different bars in our " Pole dance shop " pretty mix of French and English isn't it!
This Lupole ™ Simpla bar ticks a lot of boxes on our list, namely:
Quality at the appointment : Very important because you don't want to have a bar that will collapse after a few movements... Believe us, we tested amazon pole dance bars and it's not terrible.


Performance for your training : Ideal for doing static or spinning, in short it is versatile and perfect for your training. However , if you are confirmed, we advise you more to orient yourself on a model from the range above.


Safety assured : The quality of the materials and the finishes of the Lupole ™ brand are always very good. Your pole dance barre will be solid and robust
So if you are in search mode on the net " purchase pole dance bar " it is rather the model that we recommend to you!
Features Lupole ™ Simpla - Pole dance bar

The main thing is here:
Length : It is adjustable, it is a removable pole dance bar ranging from 2.25m to 2.75m. It will have to be adapted according to your ceiling height.

Diameter : It is universal and standard to standards, namely 45mm .


Supported load : It can support up to 160Kg of load.


Installation : It is quick to install and simpler than an Ikea piece of furniture, count 15mn.

Material : Quality chrome stainless steel finish, ensuring a good grip


Modes:

 

Spin/Rotate
What will you discover when you unpack your package?
Main bar : the longest
Secondary bar : the second bar
Extension pole dance bar A

 

: from 25 cm to use if necessary
Pole dance bar extension B : 15 cm to use if necessary
An upper dome : stabilizes the bar on the ceiling
A lower base

 

: stabilizes the bar on your floor
Lid : to hold the whole
Assembly accessories

 

: Keys and screws
Installation manual CD

 

: Nothing better than a video to not be mistaken
The opinion of the pole dance shop
Our opinion on the Lupole™ Simpla - Pole dance barre is the next :
Lupole™ is a brand with which we have worked for several years, the quality of their product and their Pole dance philosophy is in line with our values . 
This bar is perfect for starting pole dancing, the value for money is very good !

The bar offers professional quality and simplicity during its installation which will delight any beginner!
Small flat however, it will not be suitable for confirmed use , Lupole ™ offers bars like the Primo or Elite bar for beginner to Pro use.
It is therefore given the score of 4/5 ⭐
These items are often ordered by our dancers