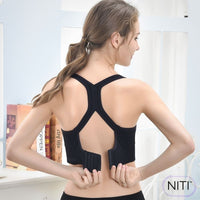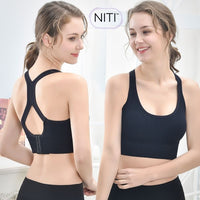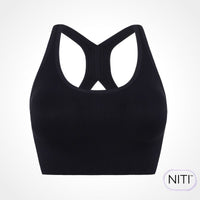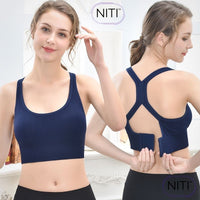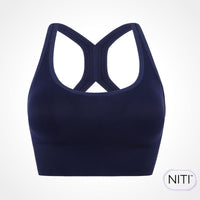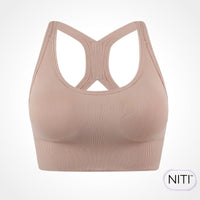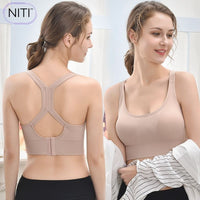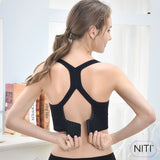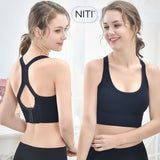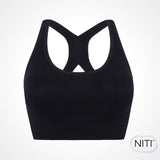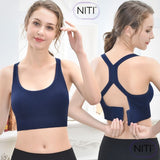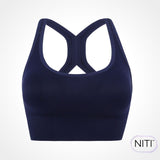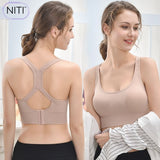 Pole Dance Bra - NITI™
26,90 €

Unit price

Save 3,00 €
A bra that will offer you comfort and style for your pole dance!
Add to that a sporty fit and style and you have the perfect top.
This top is what your pole dance outfit was missing!
Always have a bra for pole dancing, the rules are the rules..

There are few tops capable of bringing a wow effect just at first glance.
If you look at this top, which may seem simple, you will quickly notice that it brings more than just a top !
Note that this top is perfect for your training pole dancing , sound sober and elegant style offers an additional touch of femininity and softness to your dance.
An easy top to pair with your pole dance outfit!
This brassiere is very easy to wear and tune, its sporty style and its elasticity will offer a maintenance and one ideal comfort !
It is a versatile garment, no need to have 5 different tops . Surprise yourself wearing this top:
In pole dancing class
In pole dance training
In pole dancing show
and pole dance photoshoot
So are you ready to wear this top?
Features :
Unique size

 

: S, M, L and XL
Colors

 

: Navy Blue, Black and Pale Pink
Matter

 

: Nylon
Cut

 

: Slim stretch
Interview

 

: Machine washable at 40 degrees
100% comfort for your pole dance!
As we explained, it is a pole dance garment: its elasticity will allow you to easily perform and sequence your choreography, on the bar, on the floor or on a chair and to perform your movements very easily.
It is perfect for pole fitness. Especially on your pole dance bar, you will be able to practice and perform your figures the most perilous while having a comfortable top!
Our opinion on this Pole Dance Bra - NITI™
We really like this top for its simplicity, support and slim fit. It is comfortable and perfect for the practice of pole dancing.

It is therefore given the score of 5/5 ⭐
These items are often ordered by our dancers